THE FREE PRESS INITIATIVE – COMBATING CORPORATE MEDIA OLIGOPOLY
ONEFREEPRESS.NET was created in response to my concern about the ever consolidation of media in America. Upon research, I have found a number of European nations are having the exact same type of consolidation and limitations of a Free Diverse Press.
I WANT TO ENCOURAGE EVERYONE WITH THE FREE TIME TO START THEIR OWN ONLINE PRESS, NEWS, OR BLOG. RETIREE'S, YOUNG PEOPLE, ANYONE. BECOME REPORTERS FOR YOUR COMMUNITY, CITY, NATION, AND PUBLISH YOUR NEWS.
SOME RESOURCES FOR YOUR OWN FREE PRESS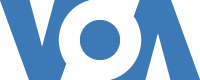 CREATIVE COMMONS LOGO'S
I'll add new resources as I discover them. Happy publishing. Let's return the Free Press to the people, and prevent corporation oligopoly's from dominating information and news, and eventually your entire culture. Please share your CC news sources.
Jim Kirk-Wiggins, February 19, 2018